We've just got back from a week in South Wales, which turned out to be quite dog-focussed.
We stayed at the lovely Basel Cottage near Llandovery, which includes access to the owners' 18 acres of grounds. Caesar had a great time chasing his ball up and down the hill while the weather was nice.
I went for a run along the various peaks on the Northern edge of The Black Mountain range of hills, which is different to the Black Mountains (further East) and to Black Mountain (a mountain in the Black Mountains). I didn't see much because the clag was down all day, but it was nice to get out and cover some ground.
Drizzle was the theme of the following day, so we did a bit of a tour of the Western end of the Brecon Beacons, including a trip to the first-century Roman camps near Trecastle.
Wednesday was gloriously sunny, so the three of us went for a run around Crychan Forest. Despite what the OS map suggests, it's actually quite a nice mix of coniferous and deciduous woodland, and our route included three river crossings. The final one provided much fun for Caesar, who enjoys chasing his rugby ball downstream for hours on end.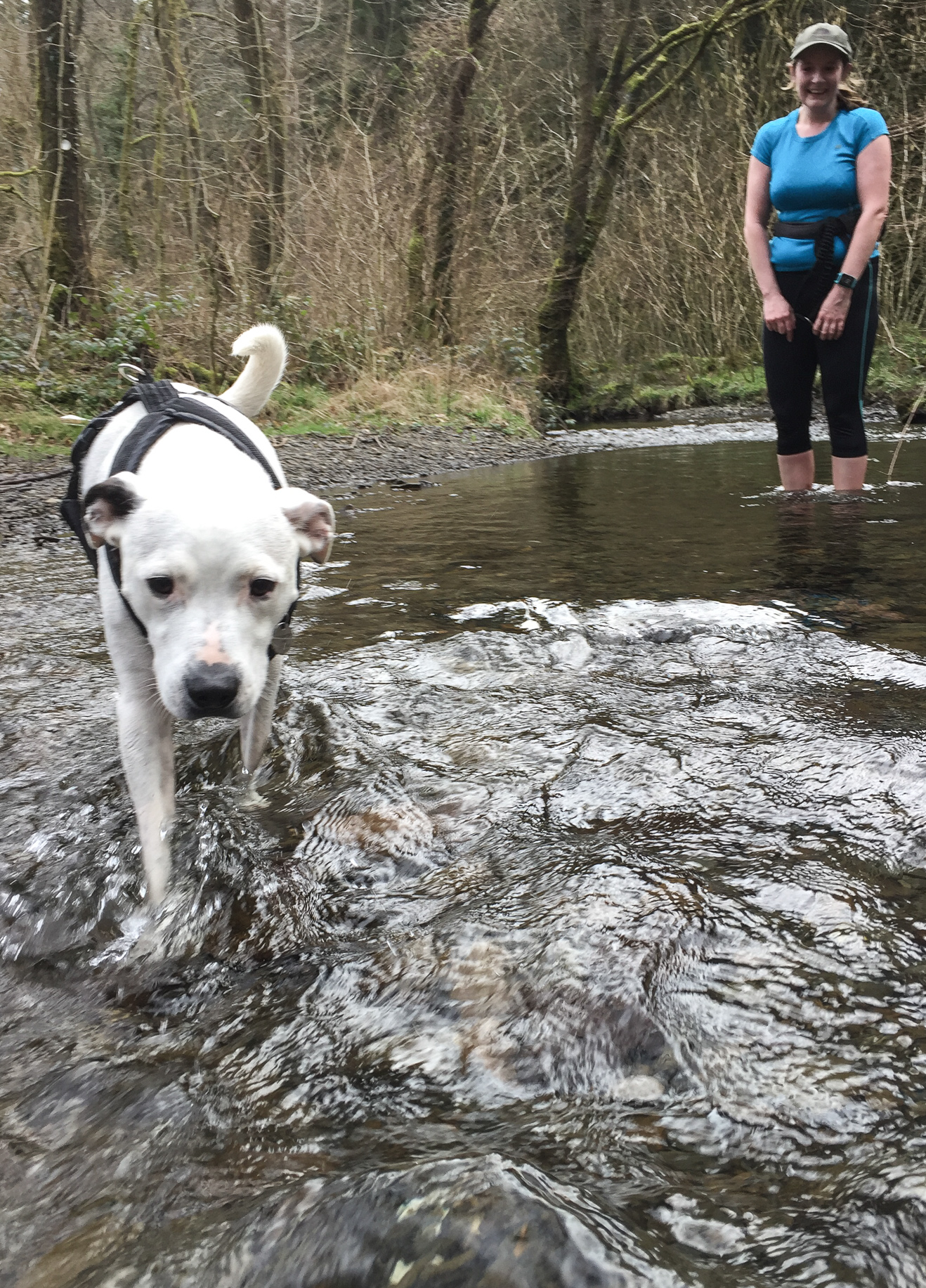 After that I spent a lazy afternoon sitting in the sun and reading my book, which is what holidays are for.
We were joined by some friends for the last couple of days, and I was too busy enjoying myself to take any photos. Unfortunately all good things must come to an end, and so we came home yesterday via a rural and scenic drive and a stop-off at Church Stretton for a quick rainy dog walk and a visit to the cafe.